 Pastor Pamela Johnson is a woman of God who is confident in the gifting and calling of God upon her life. She is known as a "raw preacher who keeps it real" and is not afraid of "getting down and dirty" while ministering deliverance to the oppressed. God has given her the kind of anointing where she can reach every individual right where they are without hesitation.
Affectionately known as Pastor Pam, she was raised in a musical, God fearing home and is a native of Goldsboro, NC. She holds a bachelor's degree from Winston Salem State University and a master's degree in professional counseling from Liberty University. She is married to her God ordained mate, Bishop Charles Johnson and is the mother of two sons, Chris and Charles Micheal, who are both active in ministry. She serves beside her husband as full-time Pastor of The Well Church in Raleigh, NC.
Pastor Pam has been qualified for ministry over the past 23 years, serving in various capacities from faithful lay member to anointed headship. She was called into ministry and became a licensed preacher in 1994 and ordained Elder in 1997 under the excellent leadership of Bishop Freddie B. Marshall, Presiding Prelate of the Greater Churches of Deliverance, Inc, Winston-Salem NC. Her gifts later made room for her to serve great national leaders such as Bishop Joby & Pastor Sheryl Brady as Staff Accountant for the River Church, Raleigh, NC; Bishop George Bloomer as a spiritual daughter and affiliate pastor under CLURT International Assemblies; she has recorded a single spoken word poem with Church Boy Music and currently working on the publication of her first book. She has been blessed to travel extensively ministering in both Word and song.
Pastor Pam believes if we confess our sins, God is faithful and just to forgive us our sins, and to cleanse us from all unrighteousness. She believes confession requires honesty and transparency and it is the only way to get real answers for real problems from a very real God.​
Professionally, Pastor Pam is a Mental Health Therapist, a Licensed Clinical Addictions Specialist-Associate (LCAS-A), and is dually certified as an Adult and Youth Mental Health First Aide Instructor. She is the owner/operator of Eunoia Counseling Services where she provides individual counseling, marriage/family counseling, spiritual/pastoral counseling, group counseling, and mental health first aid certification classes. She is also a motivational speaker and hosts empowerment seminars for all people. For more professional information visit www.eunoiacs.com.
​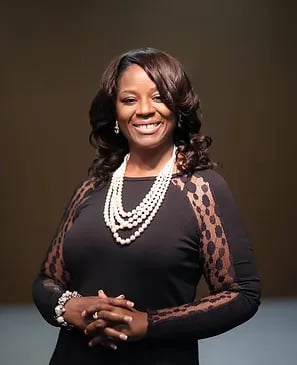 ©Website by C P and M Web Designs