Due to COVID-19 and the recommendation of the NC Governor, we are canceling church at our physical location until further notice.​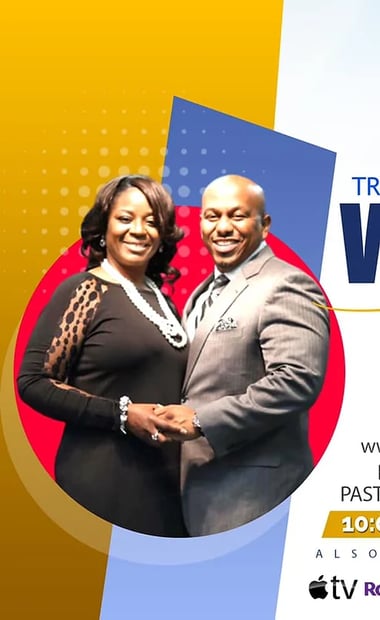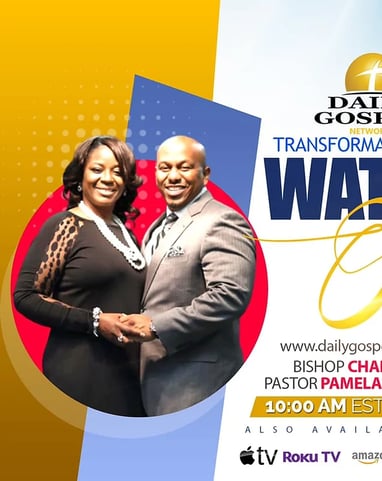 Join us for church online!​
We are a thriving ministry that believes in the infallible Word of God and it's ultimate authority to change lives. It is through and by the Word of God that we live and have our being. Knowing this, we recognize that it is the Father's will that we prosper and be in health, even as our soul prospers. At the Well Church, we strive to exemplify the love of God in our actions and by our words. As you scroll through the pages of this site, we sincerely hope that you will experience a powerful prophetic move of God. We pray that you are blessed as you enjoy our website. Grace and peace be unto you.
In HIM We Can Bishop Charles & Pastor Pamela Johnson
It is the vision of this ministry to be the resource for which primary elements of any individual saved or unsaved, can be satisfied. We believe that in God there is sufficiency and without Him, we have nothing. Therefore, by faith, we are walking in the now of God to fulfill his desire for his people by providing opportunities that help facilitate the spiritual and natural needs of those we serve. In various outreaches we are ministering to the total person, touching and reaching them through personal growth and development, church, family, and community.
The Well Church was birthed in our pastors, Charles and Pamela Johnson in 2003. After much fasting, praying and spiritual counseling, our pastors submitted under the covering of Bishop George Bloomer, Presiding Prelate of C.L.U.R.T. International Assembles. Once consecrated as pastor, the first church service was held on August 3, 2003 in a small room at the Wingate Hotel.
Continuing to walk by faith, we relocated to our second facility, which was a small storefront on Corporation Parkway in Raleigh, NC. Three years later, God swelled the Well to full capacity and on September 3, 2006 the first service was held at our new facility on Lake Woodard Drive. After outgrowing this facility, the Well has since celebrated continuous growth and moved to the current location. Look what the LORD has done!
©Website by C P and M Web Designs